Welcome to the GEMS R and D Lab!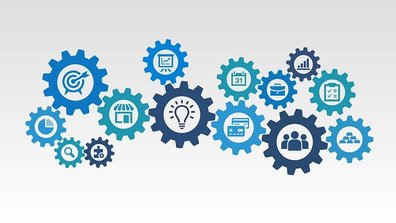 What is R and D anyway?
R and D is short for Research and Development. The GEMS Innovation Lab has plenty of cool tools that have yet to be figured out and that is where you come in. In this class, you will choose a tool to explore and learn about. You will also create a quick start guide or tutorial for someone else to learn the tool.

​What will I do during class?
You will tinker, try things, use the web to research your assigned tool, etc. We will also set up a learning log for you to record progress daily. More about that later. ​
How will I be assessed or graded? What if I don't figure out my tool completely?
We will use self-direction criteria to assess your performance in this class. In other words, I am looking for you to take responsibility for your own learning, show some independence, keep going even when it gets challenging, set your own goals and chart a course to achieve them. Process means everything. It isn't so much what you produce, but the manner in which you are working toward it.

​Does that mean I can't ask for help?
Not at all. I would be happy to assist you, but remember, I am not the expert. I have not yet learned about or used many of these tools. Also remember that each student is doing R and D on a different tool and the room will be quite busy.

How do I know what I am working on? What is available?
May/June 2018 Projects
Web Tools R and D Challenge
or
Continue with csfirst.withgoogle.com
Choose a strand to complete in CSFirst:

Fashion and Design Code SH8Z2N Level Moderate
Create your own fashion designs for a digital runway! Use the computer to design your own color combinations, create a stylist fashion tool, and learn how technology is used in the fashion industry!​

Social Media Code 7WWHNC Level Moderate
Connect with friends and family through your own digital creations! Use the computer to design social games, apps, and animations to share with friends, family and your community. Learn how you can use technology to be social and have fun!

Sports Code NV7VHQ Level Challenging
Go for the win with computer science! Use computer science to simulate extreme sports, make your own fitness gadget commercial, and create commentary for a big sporting event. Learn about and use the tech concepts that are improving the sports you love.

Game Design Code 8FBWT5 Level Challenging
Create your own video games! Design and program your own video games using code and computer science. Learn important gaming concepts while building racing games, mazes, and other fun games.