The FWSU Central Office will be CLOSED Wednesday, Nov. 23rd – Friday, Nov. 25th. Regular office hours (8am-4pm) will resume Monday, Nov. 28th.
We hope that everyone has a restful Thanksgiving break!
Every day we should thank our Veterans but today, November 11th, is especially important to acknowledge their service. We thank our Veterans for their sacrifices and the privileges we have, for their commitment to our country, and for always keeping us safe. To ALL who have served and continue to serve... We thank you and appreciate you! This video exhibits our appreciation for you, created by GEMS TV.
https://youtu.be/qJrG54pMWb8
All of our new websites are live!
The new website's are almost here! FWSU and Fletcher are live. GEMS and BFA should be very soon.

FWSU is hiring an Executive Assistant! Join our Team! Apply for this job online at

FWSU is hiring in all districts! Fairfax, Fletcher, and Georgia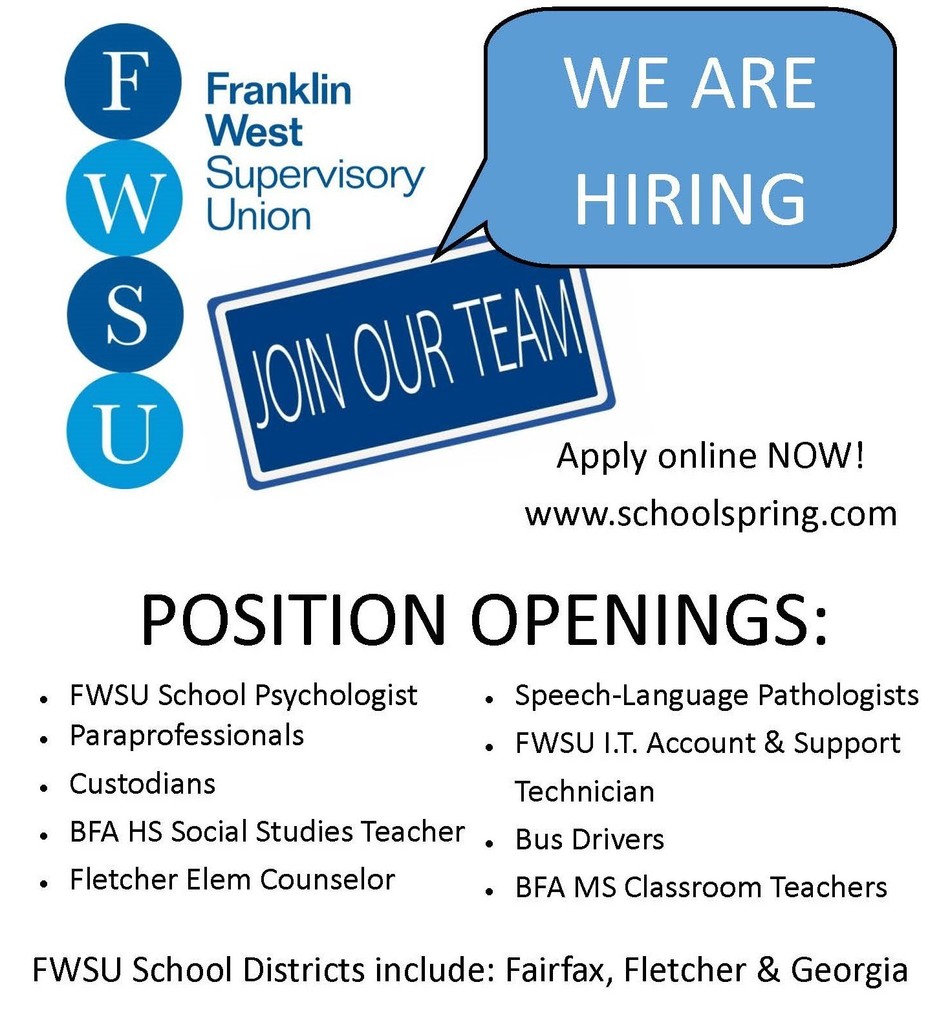 Congratulations to Fletcher's 6th Grade graduating class 2022!