The GEMS middle school Unified Arts Explore classes are in full swing. Students select three different explore classes for each block. One of the options that students can choose is Design Thinking. This class was developed as a partnership between the art program and the Innovation Lab. Teachers Eric Hadd, Patrick Clow, and Sara Wolfson are working together to challenge students' creativity.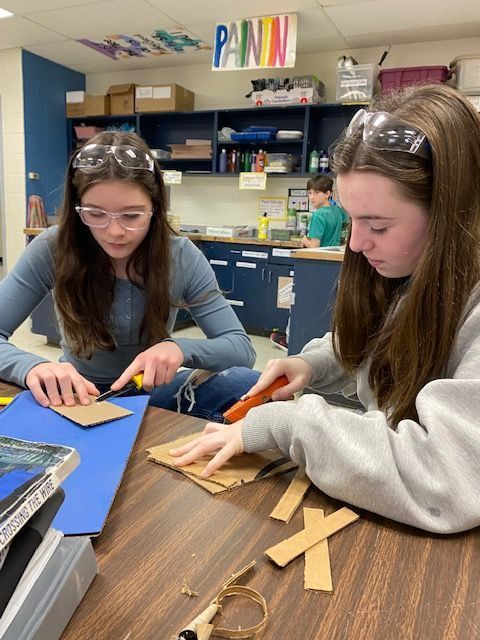 .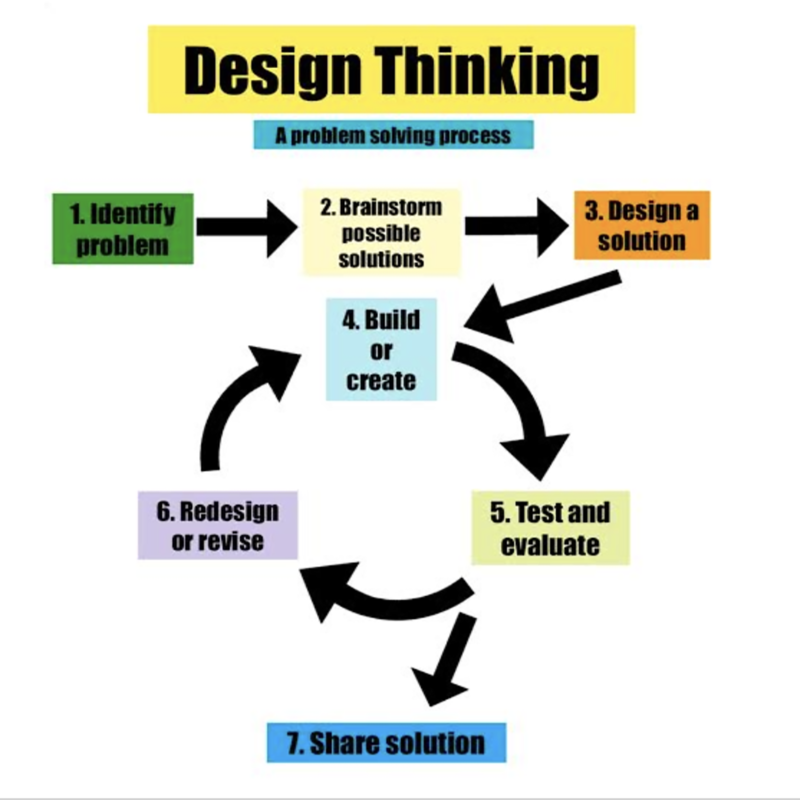 When asked why they chose to create a Design Thinking class, here's what one of the teachers had to say:
"Design thinking goes beyond many other problem solving activities because it allows students to build additional skills. The process incorporates the concept of empathy. Students are designing for someone else and must consider the specific needs of that person. In the course of formulating a solution students also must work around design constraints, which brings authenticity to the process. Students also participate in a cycle of feedback and revision intended to result in the best possible solution as opposed to a single, more basic solution."
– Eric Hadd
I recently spent time in one of the Design Thinking classes to see what students have been working on. Students had a lot to share about the class, their projects, and why design thinking is important.
"We focus on designing games and letting our creativity take the wheel"
– Celia, Grade 7
"It is really fun, you get to build stuff and design stuff. You get to play around with your imagination"
– Nathaniel, Grade 7
Design thinking is about "coming up with something creative base upon the limitations you are given"
– Phoebe, Grade 7
"Problem solving has been really fun. Getting through the challenges will help us grow to be good problem solvers"
– Julia, Grade 7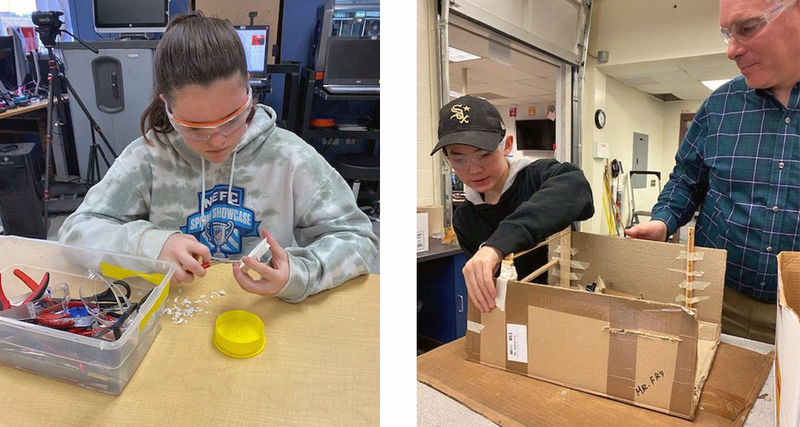 According to the students, they are making board games for an unknown company that has given them a set of constraints that they need to work with:
Can't use hot glue in the construction
Game has to involve a marble
It has to be made of cardboard
The game has to fit inside of a copier paper box
The game must be for 1 or 2 players
Each project is unique and works toward meeting the customers requirements. Students are engaged in meeting this challenge. I can't wait to see the final products!
---
Karen Lehning
GEMS Director of Teaching & Learning
@klehning02
#WeAreGEMS